3 tags
On one of the first Sundays of the New Year, the...
2 tags
It was a cold night.  Sitting there, on a memorial...
4 tags
Listen
2 tags
Freight Train
Stay up late, watching the hours pass by through the thick lens of sleep.  The computer glows against the dark shadows of the room.  A song plays and replays, the whistle of a train passing through endless stations.  Fall asleep, wake up, work, repeat.  (I'm On Fire from Born In The U.S.A.) My mother's own Bruce Springsteen
3 tags
Rococo
The half moon glares down at us as you stand opposite to me on the small balcony.  Below us the city is a ghost, dead in the depths of winter and night.  The snow stopped a few hours after sunset.  Our breath billows out in fleeting clouds which can only be seen if I squint, just so.  Here, like this.  It doesn't matter.  I wrap my scarf tighter around my neck, tuck it into my jacket.  The...
3 tags
Sleep
Sometimes I can't believe it.  A midnight thought, alone in the darkness, is almost never welcomed.  Yet it rushes to meet you like an unfriendly winter breeze.  Asleep as you are, defenseless as you are, it is believable.  It is a vivid reality, a memory warped by time and want and dread.  You grasp it, desperately press it close to you even as you wake.  Then, like a whisper, it slips...
1 tag
Cecilia
A wild cannon, she ran restlessly to the ocean, stopping only when her toes brushed the oncoming tide.  Her wide brimmed hat waved as the wind rushed to meet her.  The blanket and wicker basket sat abandoned near the line of sun drenched driftwood that lay along the shore.  Her auburn hair, long now, flew about her face, kissing the ocean breeze as it flew by.  "Hello," She whispered...
2 tags
Take Care, Take Care, Take Care
I can feel the ocean's waves rushing up to meet me, rumbling below my feet.  Wildly, I wish I could become them.   Dear Someone,  The new house is charming.  I love the beach.  It smells like early summers, waving goodbye from a shaded ocean lookout, picking blackberries by the road, and cutting my feet on hidden barnacles.  The spring hasn't quite warmed up.  I am wearing a sweater,...
2 tags
Oh, I Love You
The sun rose silently above the Greyhound that ran along the USA 40.  Kathy shifted in her seat, wary of waking her companion.  She paused for a second before pulling the old travel blanket closer to her chin.  Beside her, he slept with long, low sighs.  Once again she rested her head against the warmed glass window. She was so far from home.   It was the end of March, near her mother's...
2 tags
Sylvia
I knew you, once.   As you thrash in your bed, fighting hard against the nurse and I, you scream with your desperate eyes.  A wild stream of hate echoes from you with words I thought you didn't know.  You hate me; don't worry, I know.  I try to soothe the mind buried underneath what you are now.  I know, I say.  Please, I repeat.  You are a shivering mass of blanket and skin and...
1 tag
Alice
Some people say that the moment you meet that person, the rest of your life begins.  The second you shake hands, or awkwardly nod to each other over the roar of a Saturday night party.  In that second, according to some, the direction of everything shifts; you are Alice falling through the rabbit hole.  They say it can only happen once.  They must have met in September.  It was a communications...
1 tag
You're A Goddamn Fool, And I Love You
Alone, the scrap of paper sat beside the telephone.  A pen rested upon it, slanted in such a way that the scrawling writing was obscured just so.  He hadn't noticed it before he left in the early morning such was his hurry.  Absently, with the milk still heavy in one hand, he shifted the pen aside.  You're a goddamn fool, it said, and I love you.  (Wolves At The Door from Kut Radio...
I'm Losing Myself
He hadn't seen the sun stretch across the trees since that day in early November.  It had been a long winter, through working and living and endless nights of wild thoughts.  They hadn't talked since December, when he called her after several drinks on a Tuesday night.  On the first ring a man's voice had answered, his breath throwing static into the receiver.   Once, sometime...
2 tags
America
"Kathy," He said as they boarded the old greyhound, "Michigan feels like a dream to me now."   She did not reply, but instead sat, letting her head fall against the window as she absently scanned the passing fields.  Hours later his quiet laughter woke her, "Look at that man in the suit," he whispered with a grin, "he must be a spy."  She offered...
The Shrine/An Argument (II)
I went down among the dust and pollen To the old stone fountain in the morning after dawn Underneath were all these pennies fallen from the hands of the children They were there and then were gone And I wonder what became of them What became of them Sunlight over me no matter what I do Apples in the summer are golden sweet Everyday a passing complete I'm not one to ever pray for...
El Condor Pasa
I'd rather be a sparrow than a snail. Yes I would. If I could, I surely would. The fence runs along the cliffside.  You walk alongside it in veiled sunlight, runners passing by along the narrow paved trail.  The smell of ocean rushes past in a gust of wind from the shoreline below.  Turn at the familiar trail, along a row of grasping bushes which stand bare from the winter.  Your bench...
The Shrine/An Argument
On a strange island an old woman and a dog live, far away from the world.  In her life she was free, and traveled to distant, vibrant worlds that many only read in National Geographic magazines.  She wrote the articles that would fill magazines such as this, of people and buildings and their lives and deaths and sometimes things in between.  This is fondly remembered by the old woman, though the...
All The Girls In Their Summer Dresses
The room is warm and smells like laundry on a spring day.  Once empty, the room is now filled with memories in the form of scraps of paper and photographs.  It is comfortable here, familiar, but temporary.  
3 tags
All I Ever Wanted
I can tell that you're scared of turning into your mother, and I can feel myself turn into my father. So we can lie to ourselves like they do and say we're still happy.   I guess it's easy when you're young and you still want it so badly.  On a cold day in April she sat on the cliffs that met the Pacific Ocean.  Her mother had an angry face and a sad heart....
Coincidence, noun: a striking occurrence of two or...
Van Morrison and The Moon
In a dim room, an old record echoing through the needle that brushes past it.  
A single star looked down on her, sitting on the...
I am whispering through a strange place with an...
Years ago I had a rabbit named Buttercup.  This is...
Peaceful, the world lays me down.  This time last...
What would happen if you were to turn left on that...
This song always makes me smile somehow.  The...
I can't sleep before 2 AM anymore....
I'll have a shower, get ready, and leave...
Cold instant mocha on a winter day is not...
Nothing is quite good enough for you, you think to...
I pushed the needle through,  Knitting...
They had been travelling for a long time.  During...
How do you like your toast in the morning?  One of us sang this, to my right, in the trailing silence left by another's guitar.  He plays Johnny Cash, the soft twangs wash through the room and twist along as they sing.  The one man room is nearly crowded, and they belt along now, their voices must seep through the crack in the door, down a hallway.  I sit as they shout their labyrinth...
I'm not sure which anniversary it was this...
2 tags
A wide black river would flow before them, as they...
He had been here for a long time.  In his mind at least.  A long time since the last day of November, when it snowed for a few hours.  When a song about a Beatle echoed through the lonely street from a window above him.  He watched as the invisible girl walked away, steady along the icy sidewalk.   But that was a long time ago. 
2 tags
In the centre of the narrowed street is a couple...
6 tags
Right now you don't know very much.  You don't...
I haven't written anything in a while....
2 tags
Space Space Space 
3 tags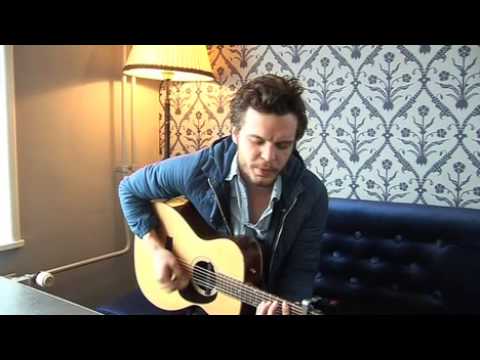 1 tag
"I want to do it because I want to do it."
– Amelia Earhart